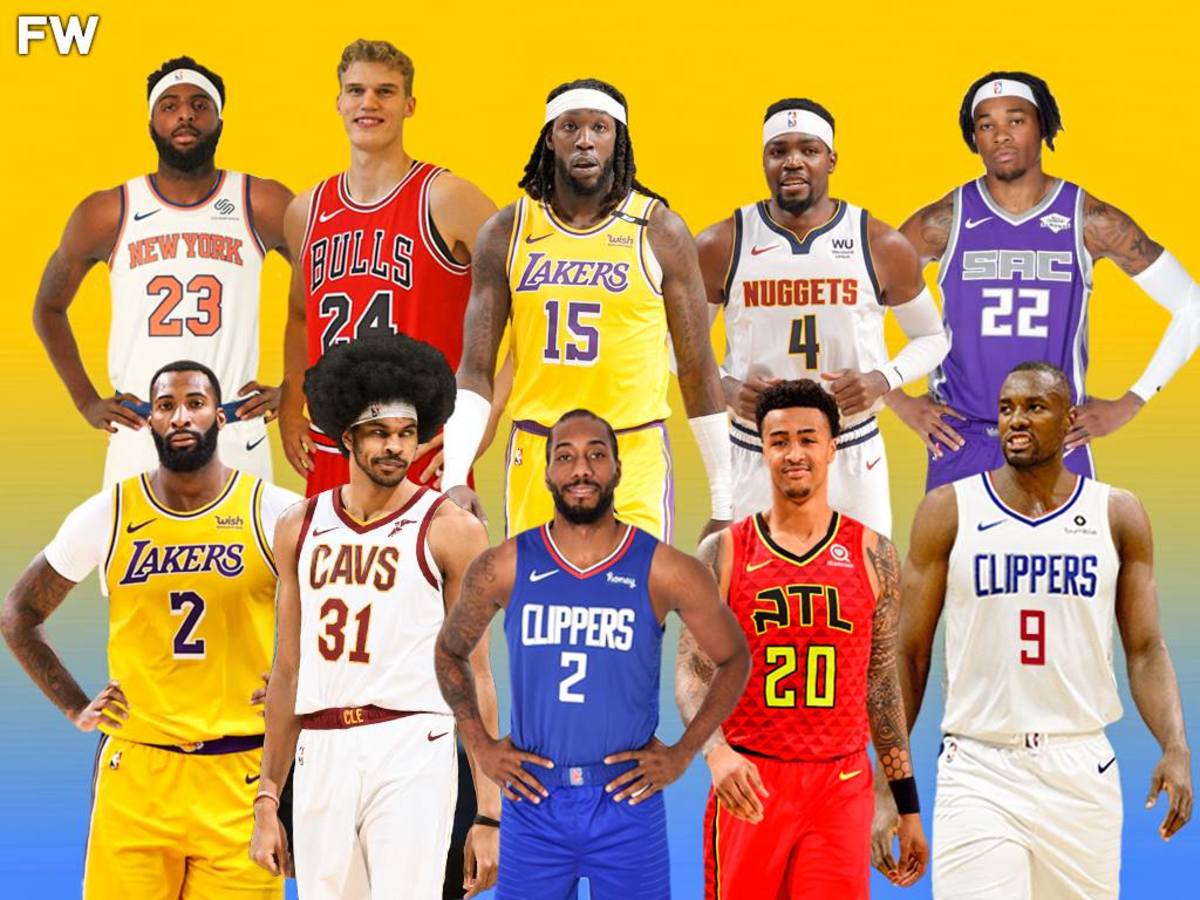 ---
The 2021 offseason is right around the corner and some big-name stars are free agents. This season has seen a ton of challenges in the forms of COVID violations, key injuries, and plenty of iconic moments during the regular season and playoffs.
In the modern game with players impacting their game with a mix of size and skill, frontcourt players are arguably the most impactful players in the league right now. Below is the list of the 2021 free agents sorted by player options, team options, and whether a player is restricted or not.
Clearly, Kawhi Leonard is the biggest fish in the free-agent market. Leonard averaged 24.8 PPG while leading the Clippers to the #4 seed in the Western Conference. Despite only playing 52 games, Leonard proved he is one of the best players in the world yet again. Whether Kawhi stays or leaves mainly depends on if he can return this postseason and help the Clippers reach the Finals. The decision is in the hands of The Claw as he owns a player option. Similarly, Montrezl Harrell was largely unused in Los Angeles with the Lakers and could be looking for major money elsewhere.
Mitchell Robinson will certainly be returning to New York as the Knicks will need to exercise their team option. Robinson averaged 8.3 PPG and 8.1 RPG while shooting 65.3% from the field. Lauri Markkanen and John Collins will be returning to the Bulls, and Hawks respectively unless a team out there is willing to offer close to max money for them. The Bulls could continue to develop Markkanen, and the Hawks are currently in the Eastern Conference Finals with Collins as one of their best players. The best players in the pool of unrestricted free agents are Kelly Oubre Jr, Kelly Olynyk, and Richaun Holmes. These players are still at their peaks physically and should get solid deals to remain with their respective teams.
Some other exciting questions in free agency is where will veteran role players such as Dwight Howard, Paul Millsap, Andre Drummond, and Carmelo Anthony end up? They are all capable of playing important minutes for title contenders. Andre Drummond specifically averaged 17.5 PPG and 13.5 RPG this season so he can still be an impact player. What about Blake Griffin? He rejuvenated himself playing with the Brooklyn Nets, and if he accepts a veteran's minimum contract, he has a chance to be an NBA champion at the end of the year playing with Kevin Durant, James Harden, and Kyrie Irving.