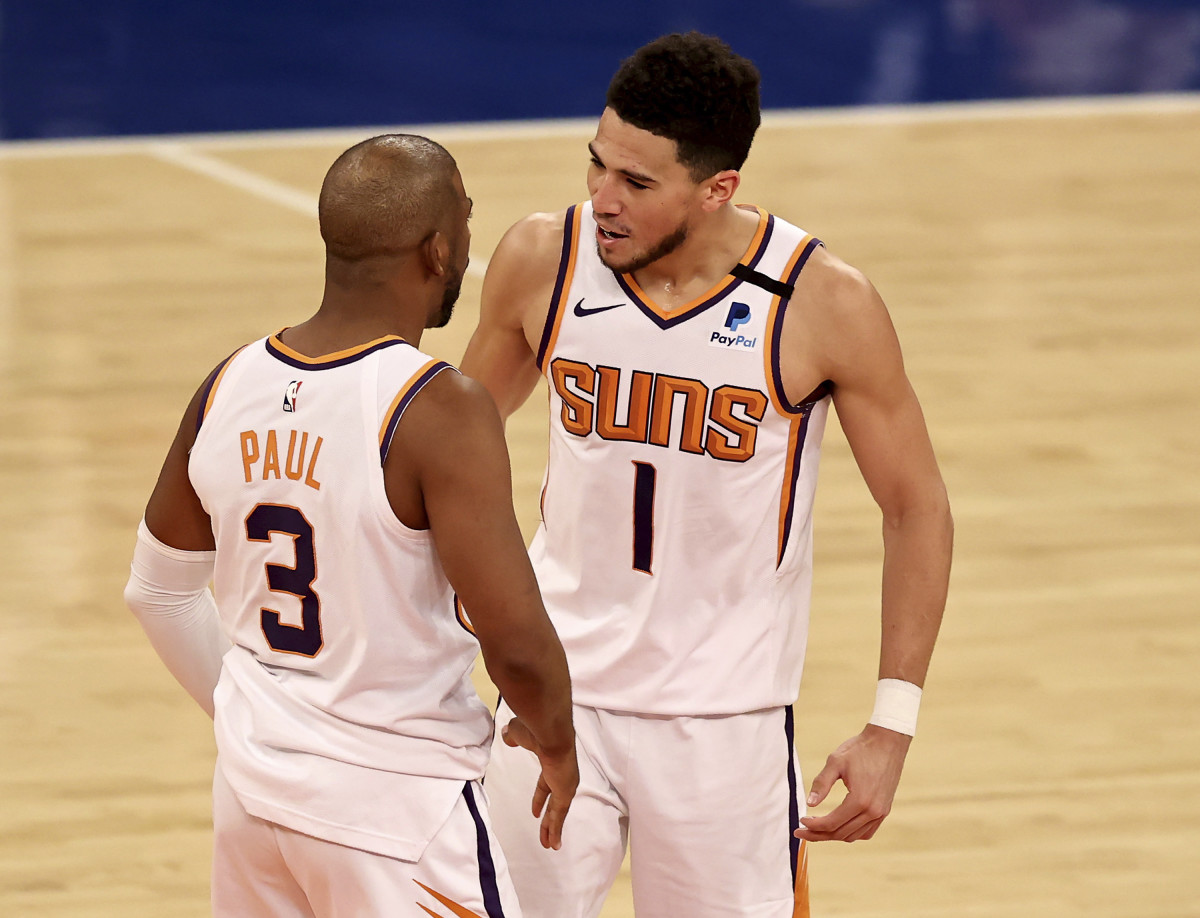 ---
Coming into the 2021 playoffs, the Phoenix Suns were viewed as major underdogs — no doubt in part because of their young and inexperienced roster.
But as Phoenix continued to win big against talented teams, confidence was built that they might be serious contenders to win the title.
After their most recent win against the L. A. Clippers, which saw them go up 3-1 in the West Finals, the NBA community responded with all sorts of reactions, clearly impressed with the performance…
This is obviously a huge moment for the Suns. With just one win to go until they reach the Finals, they are closer than ever to making NBA history and winning their first-ever Championship.
For Devin Booker and Chris Paul, it would essentially guarantee their place among all-time greats and in the history book of Suns lore forever.
Still, the job is not yet done. With one more win still to be earned, putting away a hungry and determined Clippers team is not going to be easy, just as beating whoever comes out of the East will not be easy.
But it feels like now is their best chance to win, just as everything is going right for this team and their star players. We'll see if they can get the job done.