This year couldn't get any better for Giannis Antetokounmpo, who became the 2019 NBA MVP following a terrific season with the Milwaukee Bucks and has received great news from his girlfriend.
Mariah Danae Riddlesprigger has revealed the Greek Freak is going to be a father on an Instagram post. Riddlesprigger posted a photo with a baby deer stuffed toy, a baby-sized Antetokounmpo jersey and the message "BABY FR34K COMING SOON."
Giannis, true to his style and his humor, responded to the post with the comment, "Who's the father?" along with the classic eyeballs emoji. His brother and new teammate in the Milwaukee Bucks, Thanasis, also responded to the post with heart emojis.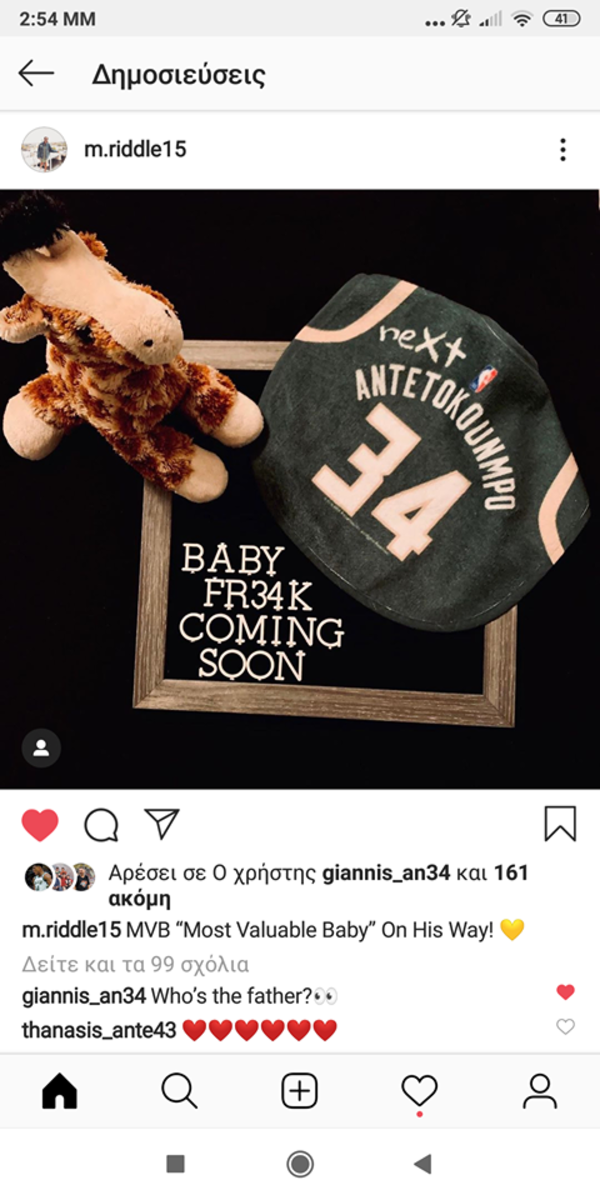 If he needed any more inspiration to take his game and his Bucks to the next level, Giannis has found it now.