Phoenix Suns rookie phenom Deandre Ayton is averaging a double-double through nine games in his career. Yet, he could be more selfish – which wouldn't be a bad thing.
Deandre Ayton is the center that the Phoenix Suns had wished for over the last 50 years. He is a skilled-athlete, a dominant inside force, and most importantly – young.
So far he has given plenty of proof as to why he deserved to be the first overall pick in the 2018 NBA Draft, and while other players have burst onto the scene at a much more nationally noticeable level, Ayton has played in a way that on one hand is frustrating, yet on the other is exactly what we wanted to see:
He's played unselfishly.
So unselfishly, in fact, that his 3.4 assists per game are third among 2018-19 rookies (Trae Young is averaging 7.9 and Luka Doncic, 4.6).
There is no doubt that a good passing center is a huge bonus for the Suns moving into the future. Not only does it mean that Ayton is likely never to become a black hole on offense, but that in turn means that the offense will remain relatively fluid at all times with Ayton in the game.
Having a center who can pass well and who's eyes are always looking for the open man, especially when Ayton himself is being double-teamed, will always help an offense remain in flow and mean that open shooters will be found. Should Ayton ever become a 20p/10r player who also dishes out 4 assists a game, the Suns will undoubtedly have that second star player next to Devin Booker that they have desired, a one-two punch will be a dominant force in the Association for many years.
But sometimes unselfishness can get in the way of a player.
Steve Nash even admitted that he wished he shot more 3's in his career – meaning he wished he had been more offensively selfish. Great shooters/scorers need to take the majority of the shots because they are going to make them more often than others and scoring is obviously the primary aspect of the game of basketball.
Against the Memphis Grizzlies on Sunday, November 4, Ayton only attempted 4 shots. 4 field goal attempts in 36:31 playing time.
Both Eddie Johnson and Tom Chambers commented at times that Ayton needed to either face the rim when he received the ball to at least give himself the option of shooting and keeping the defense guessing as to what he is going to do, or when in possession of the ball in general, look to score first instead of passing it out.
Why?
Because they see what we all see: Ayton has the ability to be a truly dominant  offensive force, and when he is only attempting four shots while others are attempting (and missing) way too many, his passiveness is inherently hurting the team.
Ryan Anderson attempted three more shots than Ayton in that game, and yet scored two fewer points.
Now that could be more of an indictment on Anderson's diminishing game than anything, but regardless, Ayton should never be out shot by Anderson, and his superior scoring efficiency is evidence of this opinion.
I have stated and firmly believe that Deandre Ayton can average over 20 points per game right now if he was given (or just took) the requisite number of shot attempts per game.
In fact – as far-fetched as this might sound – Ayton could average 30 points per game  if he only attempted 20 per game.
Why? Because he is always going to attempt the majority of his shots within only a few feet of the rim and therefore will make a higher percentage of those shots than even those great 3-point shooters of the NBA  – although he is also an excellent mid-range shooter draining 46.6% of shot attempts from 15-24ft.
Obviously attempting 20 shots per game is hard, even for superstars.
While Michael Jordan did it with tremendous regularity (12 times in his 15 NBA seasons), LeBron James has "only" done it five times (and not since 2009-10), Stephen Curry once (although he is currently averaging 20.6 attempts through 10 games this season), and Shaquille O'Neal, who Ayton is most regularly compared to, twice.
Comparing the two centers, in the two seasons that Shaq averaged at least 20 attempts, he averaged 29.3 points per game and 29.7 points per game, leading the league in scoring each of those years (his teams made the Finals each of those seasons, taking home the crown the second time, 1999-00).
At the moment Ayton is also averaging 63.0% from the field. While it is unlikely that if he were attempting 20 field goals a game that he would keep that average (Eddie Johnson even said in the broadcast something to the effect of "forget your field goal percentage" when urging Ayton on to attempt more scoring chances), is there any reason to believe though that Ayton wouldn't shoot somewhere near Shaq's career 58.2% field goal percentage? Shaq only averaged 60.0% or higher from the field four times (his last one being his career high – 66.7% – but it was also his last season in the NBA and on his career-low field goal attempts). But he also led the league in field goal percentage 10 times, all at percentages that are attainable for an inside presence like Ayton.
Let's also not forget that Ayton is a superior free throw shooter to Shaq as well draining 75.0% this season and 73.3% at Arizona. Shaq only broke the 60.0% barrier once in his professional career and once in college.
Ayton averaging about 20 field goal attempts per game and scoring in the mid-to-high 20's isn't about Ayton being a selfish player though. No one would want Ayton to have incredible statistics but the team still struggling to win game-in and game-out.
Ayton attempting more shots (and thus making more shots) helps the Suns win more simply because he'll be scoring.
He'll also be taking offensive pressure off of Devin Booker who will then be open more as defenses must sag to pay more attention to the dominant center, opening up more space for Booker to work, whether it's driving to Ayton's weak side, or shooting more open 3's.
Obviously too it means that Booker has a scoring partner in general, something I am sure  he greatly desires as he can't carry the weight of the entire team on his shoulders every game. Having someone else step in to regularly score will make Booker's basketball-life much easier.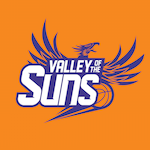 Want your voice heard? Join the Valley Of The Suns team!
Deandre Ayton is only a rookie and I expect – like most rookies – that this season will be one of the lowest statistical seasons of his career over the next 10-12 years. His stats will grow beginning next year and likely plateau by his third season at a level that we will grow accustomed to for the rest of his prime.
However, Ayton can start making those improvements, taking those steps towards being one of the league's most dominating centers – if not players regardless of position – this season by being a little bit more selfish offensively.
Deandre Ayton has to look to shoot, and score, more than he is at this moment. His assists will continue to pile up, but so too will his scoring, and eventually wins.
Ayton should never only attempt 4 shots in a game again, and should never be out shot by struggling role players.